Today is the first day of August so that also means it's the end of 2018's Plastic Free July challenge.
This is the FIRST time we have successfully completed Plastic Free July as the previous 2 years we have failed miserably by day 2 or 3!
But this year was different. This year we did it with PURPOSE.
We had been working towards this challenge since January 1st this year after watching the War on Waste series at the end of 2017. We made a commitment that from 2018 we would work towards reducing our household waste to zero.
So here's how it went and what we learnt.
Feeding the tribe:
The first week I felt a little stuck on what to feed the kids, mostly the fussy toddler.
Previous to July for lunch he would have a salad and avocado wrap or / avocado and coconut aminos on organic brown rice cakes. We love the Ceres Organic brand but they are packaged in soft plastic so they were out the door. So with no option to buy plastic free wraps or rice cakes plus my failure of making my own dehydrated wraps I had no idea what I was going to feed him for lunch! Plus who wants to argue with a 3yr old!
But I persisted and made sure I was prepared. I made a quiche each Sunday which they would both eat for lunch over the following 2-3 days and I made more for dinner so we had leftovers for lunch. I also did up picky platters with cucumber sticks, avocado, tomato and chickpea patties or on a lazy day it was fresh sourdough toast with avocado and coconut aminos.
The kids also snack a lot throughout the day so I always had snacks ready to go. Here's what they love to snack on.
Supermarket shopping:
Food shopping was our biggest challenge. We live in remote North WA so our only supermarkets are Coles and Woolworths and we don't have any fresh food markets. We are however fortunate enough to have two local businesses who truck fresh south-west produce from farm to doorstep.
We still need to use the supermarkets for top up shops for things like avocados, bananas, AYAM coconut cream/milk, beans, chickpeas, dates, nuts and seeds. We started using the "Pick and Weigh" in Coles with our own reusable produce bags which has really helped to reduce our plastic waste.
Plus we've been significantly reducing our plastic purchases since the beginning of the year however I was still buying things like spinach in plastic because I could Recycle the plastic right? Well yes, but it's still plastic and I was still buying it. So I guess I was being my own worst culprit. Therefore this July we stopped buying absolutely everything packaged in plastic.
Our first Plastic Free July shop was with compliments of the hubby. And he surprised me at how well he did!
We had all our fresh veg, eggs and honey delivered by Fresco Produce Pilbara the previous day so this was our top-up shop!
And although it wasn't completely plastic free like we were aiming for on this challenge the hubby did a pretty amazing job!
The boys LOVE their yoghurt, and not the coconut one I make! So I found a recipe that requires whole milk and 1tbspn of live yoghurt.
This is the first time we have bought "real" milk in years! And he managed to find it in a carton to be recycled after use. And we're now buying milk in a glass bottle from Fresco.
The yogurt was a plastic sacrifice we had to make in this shop in order to use 1tbsp to make MUCH more yoghurt in the coming month.
Hubby also swapped out our usual Eco Store body wash in a plastic bottle to the cardboard packaged soap, plus he managed to find Basmati rice in bulk in a hessian bag and also picked up our sourdough in paper bags which I transferred into plastic bread bags once home (ones we've kept for months for better freshness).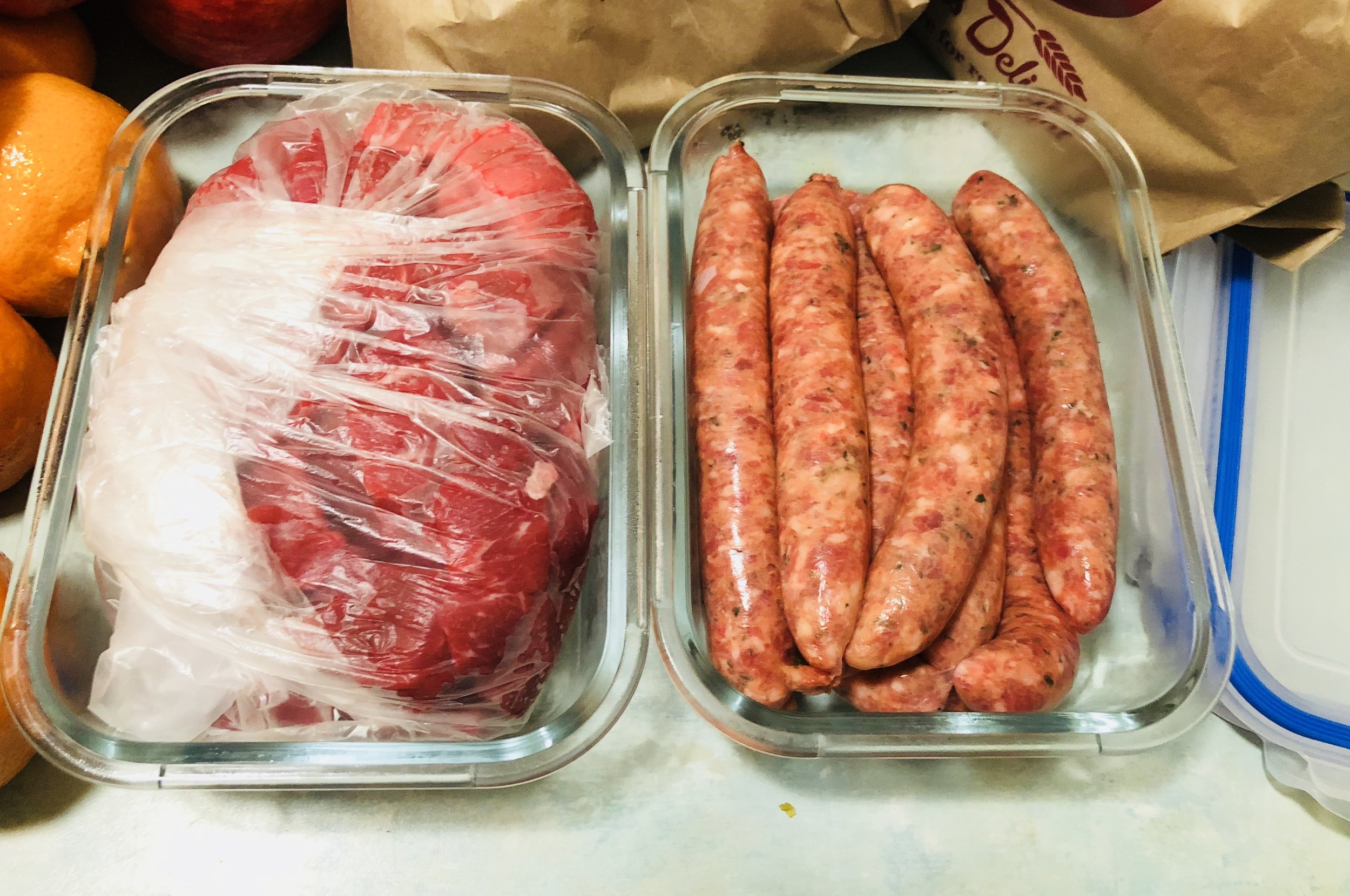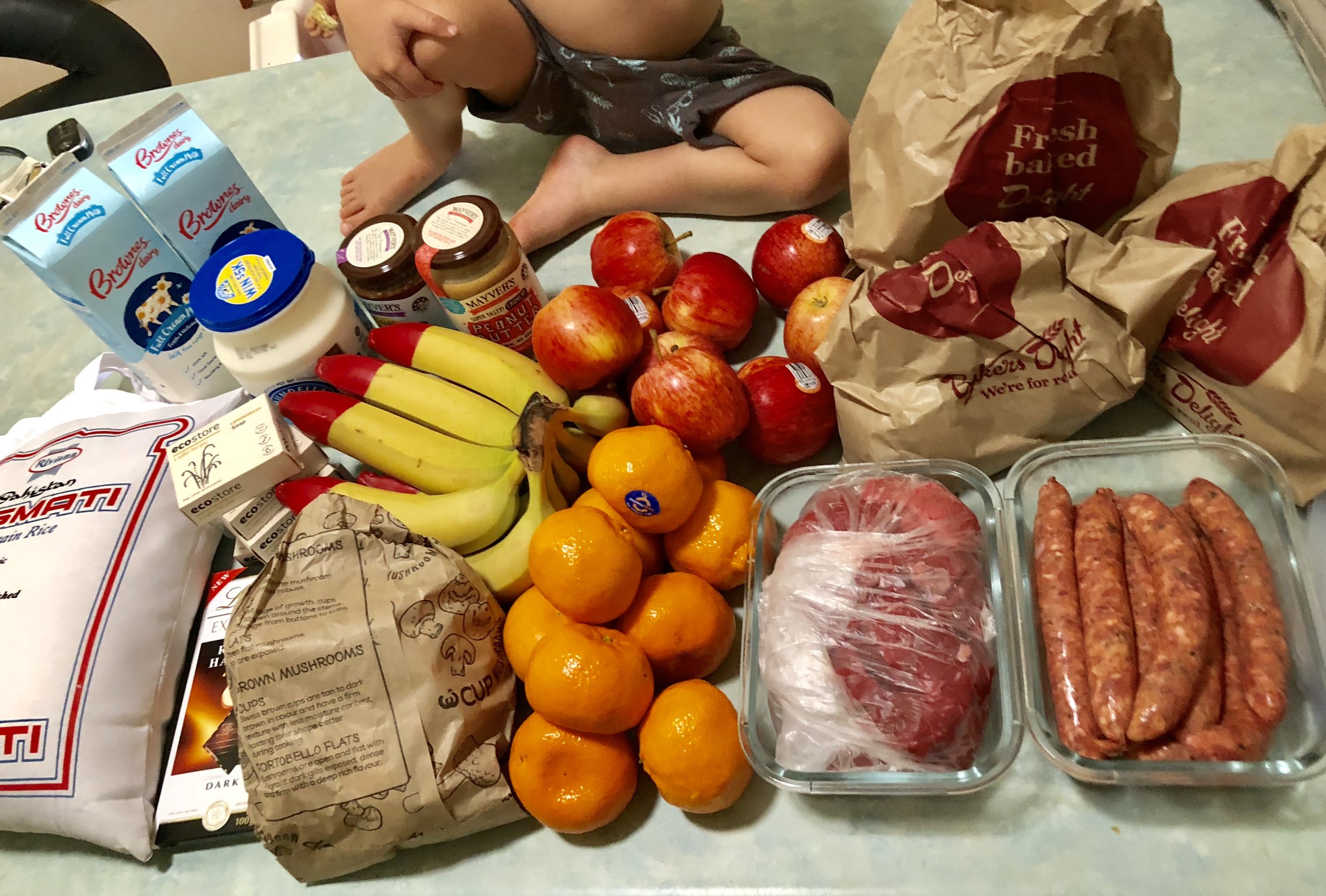 The one plastic free fail that we both had a laugh at was the butcher. Hubby took our glass containers in but the meat was handled with individual plastic bags. But both parties couldn't see a solution at the time.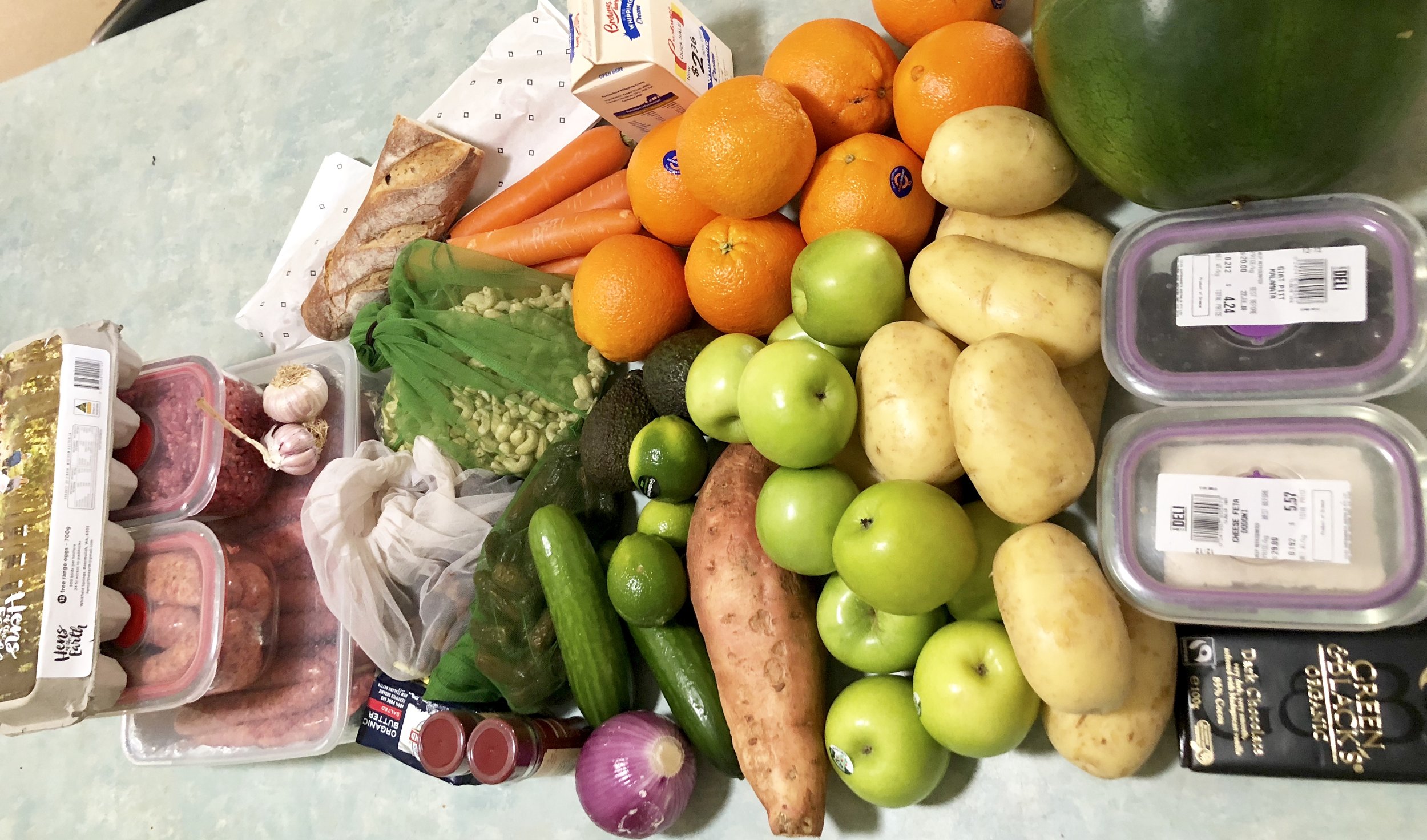 Fortunately our local butcher has been listening to our suggestions and now accepts BYO containers and uses tongs to handle the meat!
Dinners:
We kept our dinners simple and plastic free. Spaghetti bolognese, slow cooked beef and veg, chickpea yellow curry, one-pot sausage and bone broth gravy, lentil burgers, vegetarian quiche and coconut mushroom and brown rice.
Birthday's:
Our sons 3rd birthday was also in the middle of July which made Plastic Free July even more challenging. But we managed to stick to a completely zero waste and plastic free birthday party which I will blog about soon!
Picking up plastic:
One new thing the kids and I have started doing this July is picking up rubbish on our morning walks. I stick to plastic rubbish as the bag fills up very quick otherwise, then once home we sort through it and separate the recyclable and landfill plastics. I'm amazed at how much the little man has learnt in just a few weeks about litter and people not putting their rubbish in the bin!
Final words:
Overall our Plastic Free July was a positive experience. We have made all our food from scratch and I have found new recipes which the whole family love. We did miss a few of our staples like cheese, rice cakes, rice crackers and fish but we have easily managed without them and have come to realise that everything packaged in plastic is purely for convenience. When you stop buying items packaged in plastic you realise that you don't actually need them. The plastic is a convenience for us but unfortunately a devasting inconvenience which is having serious impact on our environment and marine life.
Did you participate in Plastic Free July this year? I would love to hear your experience below!